This past week, I looked into the eyes of two people who are very dear to me. One pair of blue eyes fought back tears and spoke of despair, regrets, and hopelessness. Another pair of blue eyes showed the strain of heavy burdens, anxious worry, and deep concern over unsettled tasks. We all face moments in our lifetime when we can't see the light at the end of the tunnel, but God has promised in His word that He has everything under control...

God is the Master Planner...

The Beginning and the End...

The First and the Last...

The Alpha and Omega...

He wrote the prologue to our life...

Every chapter, page, paragraph, and word...

And He knows the epilogue of our story.

Every worry, every care, every dream, every hope, every problem, and every solution...He has purposely arranged for His glory and according to His plan. So if the Lord composed the start...and He is the author of the conclusion...and everything in between...why should a child of God worry?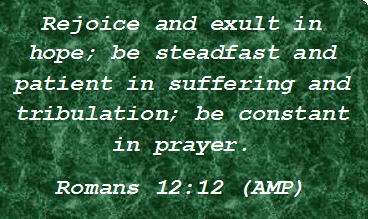 Blessed assurance, Jesus is mine!
Oh, what a foretaste of glory divine!
Heir of salvation, purchase of God,
Born of His Spirit, washed in His blood.

Refrain:
This is my story, this is my song,
Praising my Savior all the day long;
This is my story, this is my song,
Praising my Savior all the day long.

Perfect submission, perfect delight,
Visions of rapture now burst on my sight;
Angels, descending, bring from above
Echoes of mercy, whispers of love.

Perfect submission, all is at rest,
I in my Savior am happy and blest,
Watching and waiting, looking above,
Filled with His goodness, lost in His love.

Frances J. Crosby, 1873