After a report from my sister, I am happy to share that Adam's message was well received last night at church. She said she cried the whole time.

The message text was from Psalm 118:8: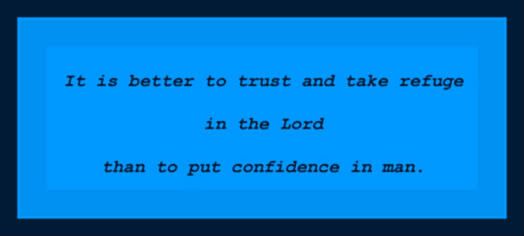 The message title was "Trust in God". Can I have an AMEN!

Kristi said that Adam was very organized, well spoken and supported the topic well. He chose to wear a tie that belonged to his Great Granddaddy and also referred to him in the message. I know Granddaddy would have been so proud of his great grandson for setting the course of his life the way he has and for proclaiming his faith to others.

We will be getting a copy of the DVD and CD soon so we can see this young man for ourselves.

I can't wait.